Fried Cavolo Nero (Tuscan Kale)
2019-11-20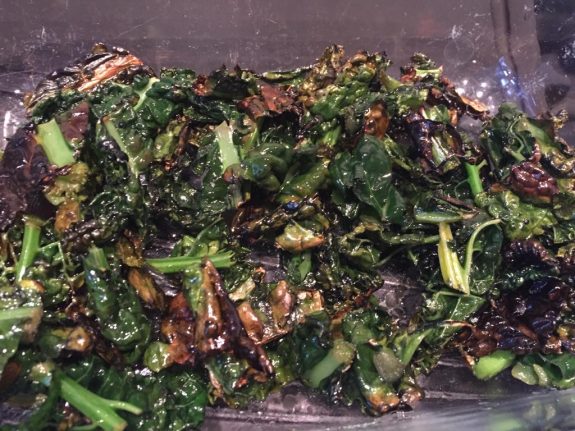 Cavolo Nero (black kale) is a nice Italian variety of kale, used in Italian cuisine especially that of Tuscany. It is part of the brassica family, such as cabbage, Brussel sprouts, broccoli…
Being packed with so many nutrients: lutein, vitamins, minerals, fibre… cavolo Nero or any other kale, should be part of our diet.
There are many ways to include kale in our cooking but the one I found more appetising and EASY was the one in the recipe herein.
It is crispy, nutty and so tasty!
Ingredients
500g of cavolo Nero, washed and shredded
4 tbsp or more of olive oil
Salt and pepper, to taste
Optional: a sprinkle of cayenne pepper
Method
Step 1
Put a large frying pan with the olive oil over a medium high heat. When warm enough, add the shredded kale and shallow fry until it becomes crispy and slightly golden. You need to do this in batches as the kale must be spread out in the frying pan and not overcrowded.
Step 2
Sprinkle salt & pepper over the fried kale (also cayenne pepper if using) and serve.