Recipes From Cuisine:
American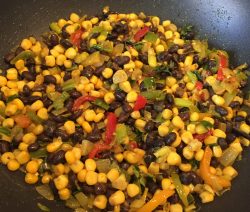 ---
This easy and nutritious bean and corn stew is initially a Native American dish. Succotash comes from an Indian word meaning corn. Now it is a staple in many parts of North America and is also popular in South America. The original dish is made with lima beans but it ...
Read more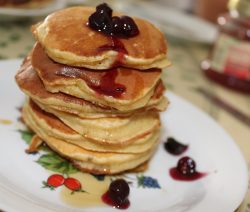 ---
This recipe has been sent to me by my daughter-in-law, Fatima, who loves pastry making and baking. I tried it. It is very good, great for breakfast but also with afternoon tea. Serve them with a fruit compote, a drizzle of maple syrup, honey or with sliced bananas and a ...
Read more