Recipes From Cuisine:
North African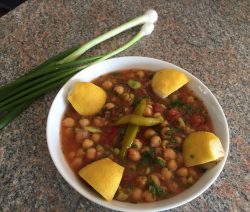 ---
Dobara is a spicy and tanguy soup-like dish that can be eaten at room temperature, or hot (in winter). It originated in Biskra, a town located in North East of Algeria (at the beginning of the Sahara desert). Dobara is a delicious and a quite nutritious vegetarian meal! My daughter ...
Read more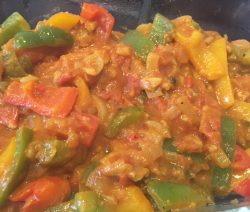 ---
This recipe is Tunisian but also popular all over North Africa. You can prepare it with any colour of bell peppers (green, yellow, red). I used the 3 colours. My recipe does not contain eggs but you can add them after the peppers have been cooked, by breaking eggs over the ragout (poaching) ...
Read more