Pastry & Other Dough Types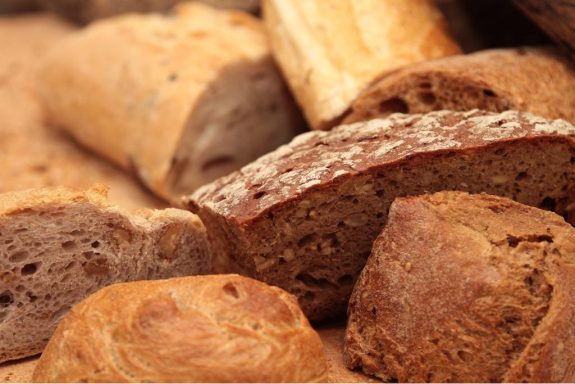 There are 4 main types of pastry (combination of flour, fat and liquid):
Shortcrust pastry: used in savoury and sweet pies, quiches and tarts…
Puff pastry: used in croissants & other danishes, vol-au-vents and also savoury and sweet pies and tarts…

Choux pastry: used for éclairs, profiteroles…
Filo pastry: is a very thin dough used in savoury and sweet pastries such as baklava, apple strudels, samosas…
Personally, I buy ready-made good quality pastries instead of making them at home. But it, certainly, is better and cheaper to make your own. Especially if you are a good "baker" which I am not. I love cooking but not baking!
There are also other types of dough:
Straight dough: used for breads and other leavened doughs (done with yeast) such as baguette, pita, naan, toast bread…
Sourdough: is a dough that is done with a cultured starter instead of yeast. The starter is done by combining some flour and water and letting it sit, for several days, until it has fermented.
Soda dough: this dough is done with baking soda instead of yeast such as the Irish soda bread.
Unleavened dough: used for pasta, crêpes, pancakes…