Tabbouleh
2017-01-19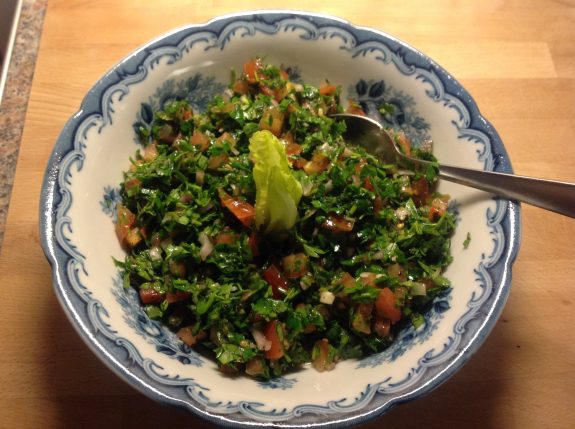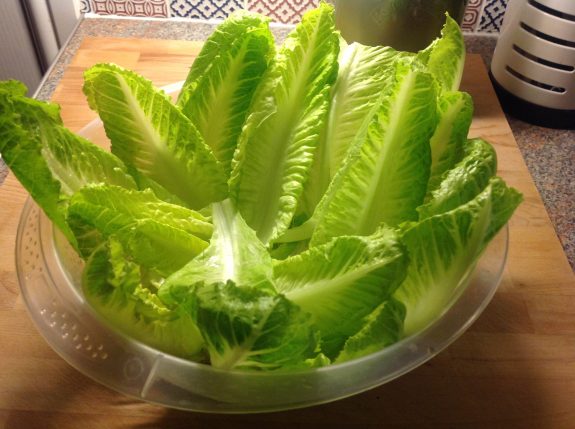 A delicious "starter" salad, full of vitamin c. It is also part of the Lebanese mezzeh.
Ingredients
4 big bunches of fresh parsley (preferably with flat leaves - mediterrenean)
1 big bunch of fresh mint
1 medium white or red onion
5 medium tomatoes
Juice of 1 lemon (or more if needed)
1/2 cup of bulgur (burghul)
5 big spoons of olive oil
Salt
Allspice
Method
Step 1
After cutting the big stems of the parsley that has already been washed, cut the remaining parsley very fine (arrange in small bunches for easy cutting) and put aside.
Step 2
Remove the mint leaves from the stems and cut it very fine. Then add it to the parsley.
Step 3
Peel and cut the onion in very small cubes. Rub with salt and allspice and put over the parsley.
Step 4
Cut the tomatoes also in very fine cubes and add to the above mix.
Step 5
Add the lemon juice (depending on your taste), the olive oil, the salt and the burghul. Mix everything together and refrigerate for 30 minutes.
Step 6
Please note that the burghul is a pre cooked crushed wheat, therefore you can add it as it is or, if you prefer, use it after it has been soaked in water for a while.
Step 7
Serve the tabbouleh with whole lettuce leaves on the side. The salad leaf is used to "spoon" the tabbouleh and eat together... this, if you like.