Baba Ghanouj (grilled eggplant salad)
2018-02-05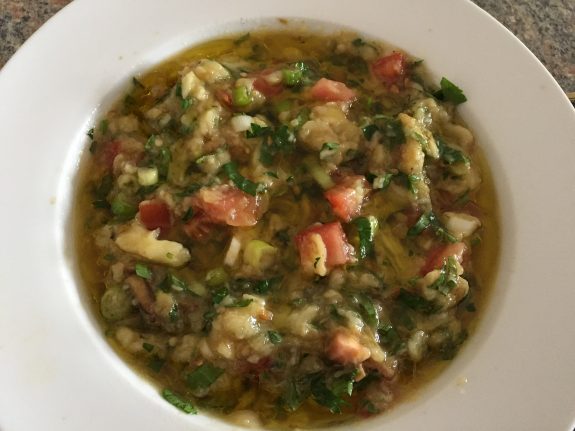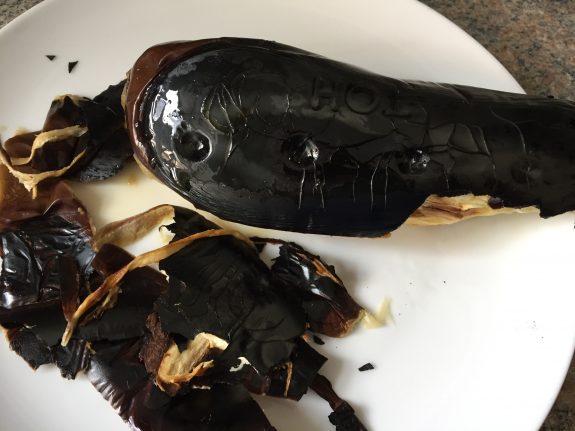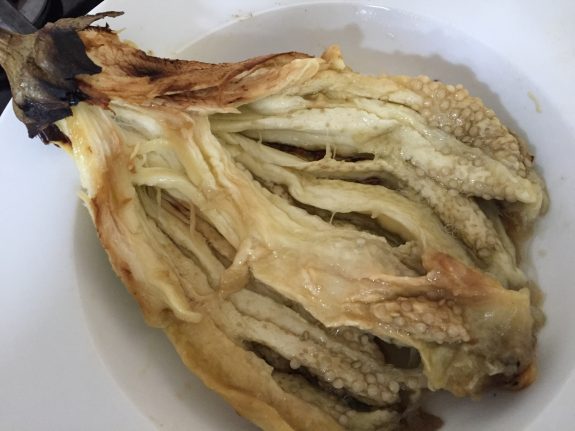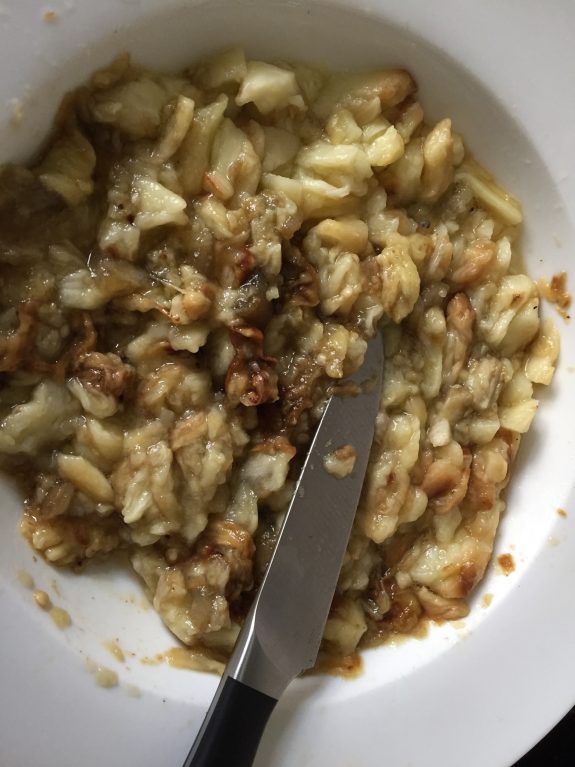 In Lebanon, you have 2 different dishes made with grilled smoky eggplants: Baba Ghanouj and Mutabbal.
Baba Ghanouj (actual recipe) is made with grilled eggplants, tomatoes, onions, some herbs, lemon juice, garlic and olive oil, but no tahini (sesame paste).
Mutabbal is the dish that is made with grilled eggplants and tahini and of course garlic and lemon juice. It will be my next published recipe.
In UK and other parts of Europe, some restaurants (not owned by Lebanese!) have wrongly named the MUTABBAL, which is made with tahini, Baba Ghanouj.
To obtain the nice smoky taste, which is a must, the eggplant must be grilled above an open gaz flame or under a grill, until it is completely charred and soft to the touch.
Ingredients
2 big eggplants, left whole
2 tomatoes, diced (small pieces)
A small bunch of flat leaf parsley, finely cut
A small bunch of mint, leaves picked and cut
3 spring onions, diced (small pieces)
3 or 4 cloves of garlic, mashed
Juice of 1 big lemon, or to taste
About 3 or 4 tbsp of extra virgin olive oil to add on top of the salad once prepared
Salt, to taste
Method
Step 1
Wash the eggplants (aubergines), pat them dry, then pierce them few times with a fork before placing them directly on an open flame, or under a grill. Keep turning them until all their skins have charred. They are cooked when they become soft to the touch.
Step 2
Once cooled, cut the stems and peel the charred skins, using a paper kitchen towel to remove all the little black pieces. Do not be tempted to rinse as this will remove all the nice smoky taste. Also keep the juice that oozed from the eggplants (if needed, strain to remove the black particles).
Step 3
Using a fork and a knife, cut the eggplants into small pieces (do not use a food processor) and combine with the tomatoes, spring onions, parsley, mint, garlic, lemon juice and salt.
Step 4
Adjust the taste to your liking. However, it should be tangy and salty enough to be tasty. Serve on a flat dish and douse with extra virgin olive oil.