Recipes from Ingredient:
Toasted sesame seeds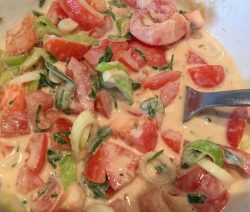 ---
While preparing dinner one day, I had this sudden idea of making a tomato salad with tarator* (tahini, lemon and garlic sauce) and herbs, instead of a classic sauce. It came out really good! It was tanguy, flavoursome and a side dish that will go well with everything, especially with ...
Read more